Interior Painting In Glastonbury, CT
Elevate Your Home's Style With Fresh Paint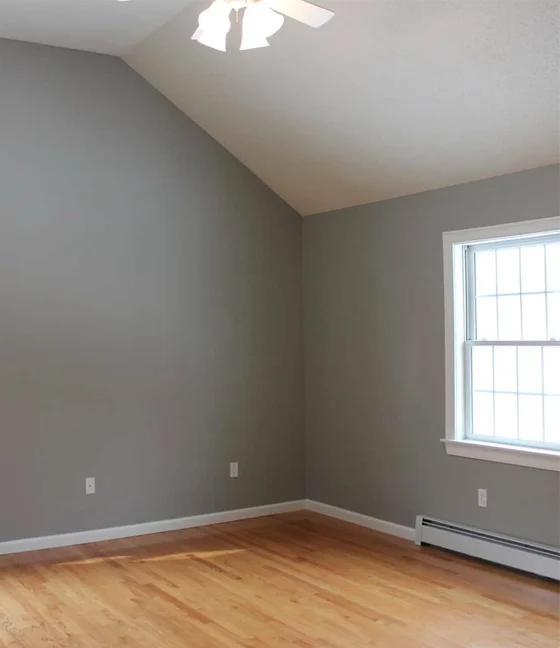 Make Your Home A Reflection Of You
Transform your home into an expression of yourself with interior painting! Whether your goal is to create a cozy and inviting atmosphere or to make a statement with bold, vibrant colors, interior paint can be one of the best ways to show off who you are. 
With top-quality paints and expert techniques, we can bring your vision of a beautiful space into reality. Don't settle for dull rooms any longer; let us help you showcase your personality with bold and beautiful interior painting!
Popular Upgrades For Interior Painting
Upgrade to higher-quality paint and experience peace of mind knowing you won't have to worry about constant touch-ups or removing stains caused by your kids or grandkids. Your walls will be protected and remain in good shape for years.
Give your interior trim the beautiful, polished look that it deserves.
Repair damaged ceilings and walls and enjoy inviting guests over again.
Add a bold color you love without overwhelming your room.
Transform a dark room into a bright, cheery space that instantly puts you in a great mood.
We can paint existing crown molding to give it an elegant, clean look.
Enjoy a freshly painted closet to keep it looking neat and clean.
Brighten Up Your Space With Paint
Updating the interior paint of your home can breathe new life into your space. A fresh coat of paint can make a room feel brighter, cleaner, and more modern. It can also help cover up any scuffs, marks, or stains that may have accumulated over time. 
Updating the interior paint can make you feel happier and more satisfied with your home, giving your space new energy and personality.
Interior Painting Portfolio
Browse Our Portfolio To Get Ideas For Your Home
Before
After
Before
After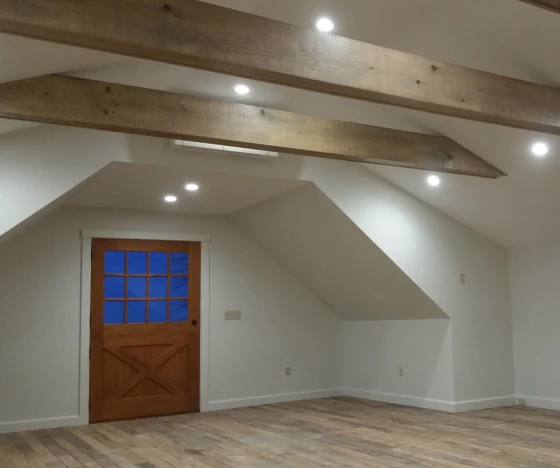 Your Home is Our Priority
Our Team Is Committed To Providing You With An Excellent Experience
Our focus is on delivering quality work and excellent customer service. You deserve our complete attention.
We offer an industry-leading lifetime warranty with a 5-year touch-up program included.
You will receive quality work from skilled professionals with up-to-date knowledge and practical problem-solving abilities
Interior Painting Pricing
Experience The Transformative Power Of Paint
Walls

Ceiling

1 Door With Casing (Room Side)

1 Window 

Baseboard Moldings

Premium Benjamin Moore Paint

Completed In 1-2 Days 
 
Walls

Ceiling

1 Door With Casing (Room Side)

2 Windows

Baseboard Moldings

Premium Benjamin Moore Paint

Completed In 1-2 Days
Walls

Ceiling

Doors With Casing 

Windows

Baseboard Moldings

Premium Benjamin Moore Paint

Completed In 1+ Week
 
Approximately 3000+ sq ft
Walls

Ceiling

Doors With Casing

Windows

Baseboard Moldings

Premium Benjamin Moore Paint

Completed In 1+ Weeks
*Prices are averages and may vary depending on the size of your project and the materials used. You will get an exact quote for your unique project after the on-site consultation.
You'll Know What To Expect At Each Step
Frequently Asked Questions
How long does paint take to dry?
That depends on several factors, such as paint type and time of year. In most cases, the finish is dry before we leave the property. The finish can take up to two weeks for a full cure, and you should wait to wash it until it is fully cured.
How long does it take to paint a bedroom?
Generally, if we only paint walls, we can complete your space in one day.
Why do we have to move the furniture?
We try to keep our painters efficient by painting. We can accommodate moving furniture as necessary for a fee. Unfortunately, we will not move appliances or network equipment.
What is the best paint for high-traffic areas?
We love Benjamin Moore Scuff-X for high-traffic areas. It is the most durable architectural paint available for residential projects.
What is the painter for a day program?
The painter for a day will give you just that. Since we require a minimum 8-hour block to send someone out, there are times when we offer this solution for smaller projects. Since you have the painter for 8 hours, they can perform various painting tasks, including touch-ups.
Your Experience Is Important
Check out our reviews to discover what previous clients like about working with us.
Kitchen Cabinet Painting:
Instantly update your kitchen and be proud to entertain friends and family.