Expert Interior Home Painter And Kitchen Cabinet Painter In Glastonbury, CT
Refresh The Look And Feel Of Your Home
Make Your Home Feel New Again
Instantly update your kitchen and be proud to entertain friends and family.
Revive your home's interior and express your unique personality by choosing colors that speak to you.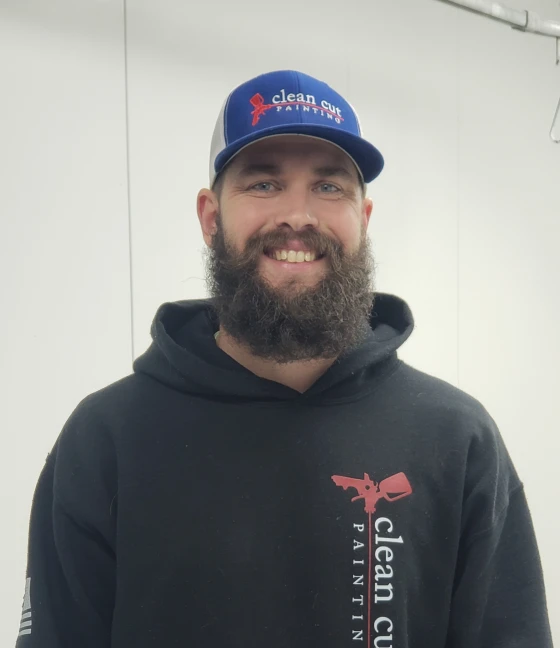 You can completely transform your Glastonbury home's ambiance by painting the kitchen cabinets and the interior. At Clean Cut Painting, we pride ourselves on offering an unparalleled painting experience. 
Our painters must undergo at least 80 hours of training annually in our on-site training center, ensuring they are up-to-date with the latest painting techniques and skills. Furthermore, we strive to provide exceptional customer service, ensuring that your experience with us is nothing short of phenomenal.
Our state-of-the-art systems are designed from our experience in automotive finishing, guaranteeing that you receive a beautiful, reliable, and long-lasting finish. Additionally, we back up our work with a lifetime guarantee, enhancing your peace of mind. Alleviate the burden and anxiety associated with your painting project by hiring a Clean Cut painter who can simplify the process and walk you through every step.
Your Home is Our Priority
Our Team Is Committed To Providing You With An Excellent Experience
Our focus is on delivering quality work and excellent customer service. You deserve our complete attention.
We offer an industry-leading lifetime warranty with a 5-year touch-up program included.
You will receive quality work from skilled professionals with up-to-date knowledge and practical problem-solving abilities
You'll Know What To Expect At Each Step
Your Experience Is Important
Check out our reviews to discover what previous clients like about working with us.
Frequently Asked Questions
Is interior painting worth it?

Yes! Interior painting can significantly transform the look and feel of a room or an entire home. A fresh coat of paint can rejuvenate and refresh your living spaces. Moreover, a professional paint job can increase the value of your home and enhance its aesthetic appeal.




How much does it cost to paint the interior of a 1600-square-foot house?

For a small home repaint, which is approximately 1600 sq ft, Clean Cut Painting charges a starting price ranging from $8k to $10k. It's important to note that these prices are averages and may vary depending on the specifics of your project and the materials used.




What is the average cost to paint a 10'x10' room?

For a small interior room, approximately 10'x10' in size, Clean Cut Painting has a starting price of $825. Again, the final cost might vary based on the project's unique requirements and the materials chosen.
What do your professional painters use to paint kitchen cabinets?

Clean Cut Painting uses specialized products for cabinet painting. We specialize in providing ultra-smooth and long-lasting cabinet finishes. We have refined our processes over the years and even offer limited lifetime warranties on our finishes, with annual touch-ups included.